f On the Road with the Guy's Big Project Prospects
Contestants Mark Anderson, Zane Caplansky, Vincenzo "Vinny" Vaccaro and Rashad Jones take notes as Guy Fieri films a Diner, Drive-Ins and Dives segment with Jeremy Fall, as seen on Guy's Big Project, Season 1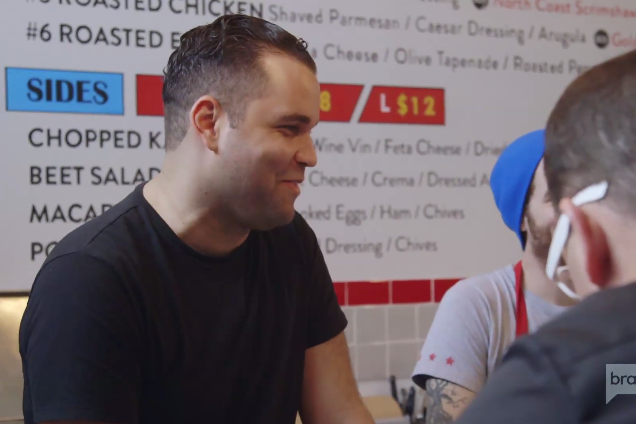 a Watch Graham Elliot and Chris Oh Sneak Into Underground Speakeasies, Drink Out of a Copper Swan
When Graham Elliot teams up with Seoul Sausage Co. chef/owner Chris Oh in Los Angeles to hunt down off-the-wall hidden speakeasies in Going Off the Menu, some craziness is sure to go down. The two manage to wrangle the secret password at a liquor store with a hidden gourmet deli in the back, discover an underground supper club featuring illegal cheese smuggled in from France, and stumble on an unmarked '50s cocktail lounge down a sketchy alley in grungy downtown.
Read the Story
Eater LA: Jeremy Fall of Golden Box Talks Creativity, Hollywood Nightlife, and His Future in Hospitality
Jeremy Fall knew he had something good going when he landed his roving nightclub concept, Genesis, into the upstairs attic above Sassafras on Vine Street in Hollywood. The cavernous space became an instant hit, mostly because of its street cred and policy of allowing anyone in who had a reservation (versus a full blown guest list). Fall also never instituted a cover charge and hasn't needed any promoters, most of which tend to run the typical Hollywood Blvd scene.
Time Out with Jeremy Fall
Jeremy Fall should have been born in another decade. The fashion designer, event producer and all-around creative entrepreneur has a fascination with the nightlife of New York City in the '70s and '80s, when underground artists abandoned cocktail bars and instead flocked to the Club Kid's "outlaw" dance parties in subways and donut shops. If that doesn't sound like a typical night in Hollywood, that's because it isn't. Fall's solution? Create a new, 21st century version, which he hopes to do with his first venue, Genesis ("The name alludes to a new beginning," says Fall. "It's about taking partying back to its roots."), and his upcoming project, Golden Box.
Read the Story
How I Threw a Party and Made It Into a Career
Partying shouldn't be about having to deal with an asshole bouncer or finding your name on a list, and it shouldn't be about entrance covers. It should just come down to if you're cool, have a good attitude, and wanna have a good time.
4 4 restaurants and 32 miles with L.A. restaurateur Jeremy Fall
fAt all of 26 years old, Jeremy Fall is trying to take over the hospitality industry in Los Angeles. The owner of Nighthawk Breakfast Bar, a breakfast-only restaurant and bar in Venice, has spent the last six months rolling out four new projects, including a burger joint, a liquor store with a hidden deli in the back, and two iterations of Nighthawk. He has also opened two successful Hollywood nightclub pop-ups, Genesis and Golden Box. In his downtime, he's done stints as a clothing designer and an editor of a digital magazine.
BBreakfast Cereal at Happy Hour
The trend got legs in New York City when Milk Bar's Christina Tosi introduced a White Russian made with cornflake-infused milk (the cereal soaks in it before being strained out), reminiscent of classic milk punch, an old-timey combo of the white stuff and some strong stuff.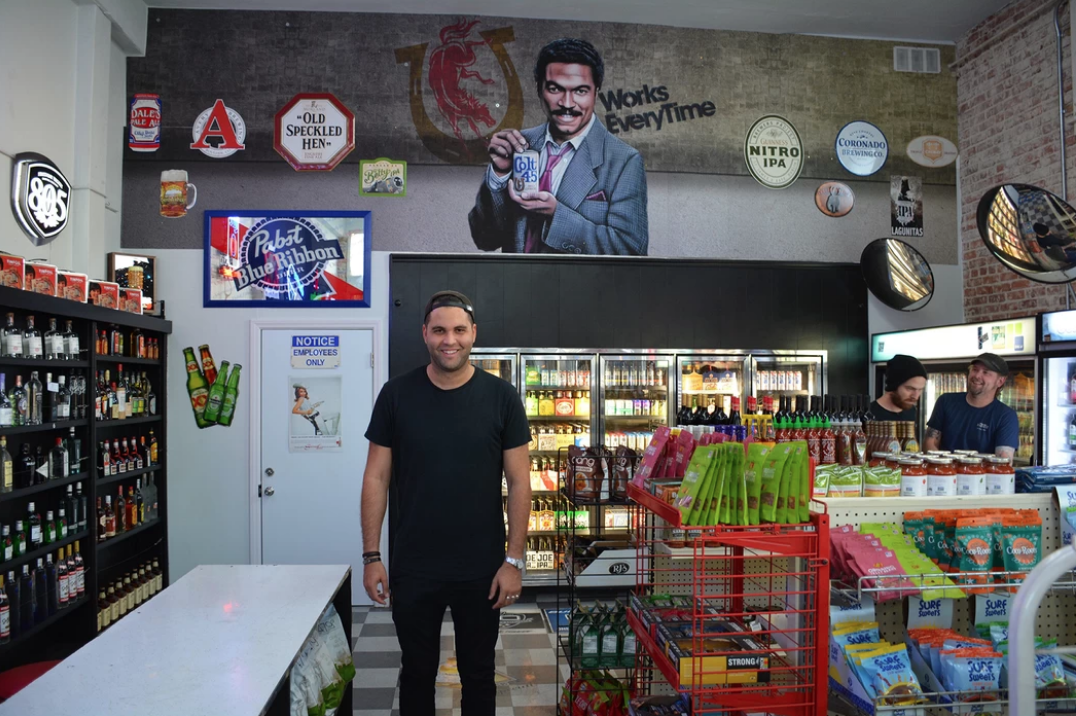 WWe Know the Password to LA's New Super-Secret Sandwich Shop
One part East Coast-style bodega, one part West Coast-style liquor store, one part true DIY delicatessen, and one part speakeasy, Tinfoil: Liquor & Grocery in Highland Park is here to feed you piles of meat between bread until 3 AM.